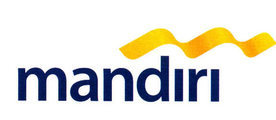 Description
Job Description :
As a Product Manager Digital products, you will be responsible to:
Leading the research and analysis of competitive landscape, customers, product metrics, and latest internet trends to identify and fill product gaps and generate new ideas that grow market share, improve customer experience and drive growth and conversion.
Craft digital product roadmaps through interaction with cross-functional teams, data analysis, competitor research and user insight.
Build strategies to generate new potential digital products to elevate the user experience.
Design adaptive business strategy based on in-depth market & industry insight.
Translate digital product strategy into detailed requirements and prototypes.
Scope and prioritize activities based on business and customer impact.
Working closely with technology, marketing, finance, operations, and external stakeholders to implement new features and enhancements.
Hold the accountability for multiple digital product roadmaps and oversee overall digital product development process including but not limited to cascade down detailed requirements and design prototypes.
Conducts regular review on market trends and studies competitor activities (bank and fintech) to identify opportunities.
Overseeing digital product design, value propositions, and communication strategy on digital product engagement.
Manage business performance, growth, profitability, and emerging opportunities using analytical approaches.
Act as a digital product evangelist to build awareness and understanding.
Provide digital product training to the sales team and customers.
Perform other duties as required.
Requirements
General Qualifications :
At least Bachelor's or Master's degree in Computer Science, Engineering or other technical fields from top local or overseas universities with min GPA 3.3 on a 4.0 scale, MBA is a plus.
Passion in data-driven product development and making the world better through technology.
Good understanding of product management/development, preferably in the Internet space.
Experience working in a fast-paced technology environment.
Excellent analytical and numerical skills coupled with problem-solving and strong intuitions of user behaviours.
A strong drive to make things happen, charisma, and ability to influence.
Possess leadership skill and experience in leading a team.
Strong knowledge and project exposure in consumer product behaviour and communication ways.
Proficient in PowerPoint and MS Excel.
Good communication skills (verbal, writing, presentation) in both Bahasa Indonesia and English.
Ability to multitask and deliver with speed and little supervision.
Strong aptitude for learning new methods and processes, dealing with complexity and understanding how to utilize them in a fluid environment.
Self-starter and detail oriented.
Specific Qualifications (Skills/Certification) :
Working Experiences (min. years) :
7 years or more experience working in a top tier technology, business consulting management, multinational technology, investment banking companies or any related technology roles or engineering domains.
Have minimum 3 years digital product management or customer engagement experience with good track record