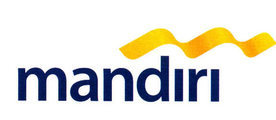 EDM02 - Data Engineer - Project Big Data
Description
We're looking for a Data Engineer - Project Big Data :
Engineer with experience designing and developing data integrations solutions including big data architecture and analytic solutions.
Skillset should focus on data integration & migration utilizing Talend for developing and migrating big-data on Cloudera Hadoop.
Do housekeeping function and back up to retain data history.
Must actively support and contribute to the Agile practices adopted by the development team. Must have a proven history of building data pipelines carrying high volume data.
Requirements
General Qualifications :
Possess good Algorithm, Analytical thinking and Problem Solving Ability
Focus on detail
A Good Self Learner
Have a good ability to develop technical documentation
Very good communication and interpersonal skill
Able to work independently and team work player
Able to speak English actively
Familiar with System Development Life Cycle (SDLC)
Specific Qualifications :
Have Bachelor Degree from reputable University with education background from Computer Science / Information Technology, Science & Technology, Business Studies / Management or equivalent
Have more than 2 years experience as ETL programmer, experience in Tuning query
Savvy usage of ETL Tools, such as Talend, DTS, SSIS, Data Stage or Informatica.
Knowledgeable in database concept, data management and data structure.
Have experience in database (Analyst & Design & Develop), SQL, Oracle, Postgre, DB2 etc.
Familiar with Big Data technology, such as HDFS, Sqoop and Kafka.
Working Exp. :
3 Years working experience, with 2 years on data area.
Preferred if working in Banking service or Financial Industry.