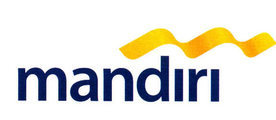 DDL18 - 04 - PaaS Operations Engineer
Description
1. Build, configure and deploy a wide range of application and database servers on Linux infrastructure.
2. Support software development teams and associated proprietary software infrastructure and code management / deployment tools.
3. Troubleshoot and resolve server failures by leveraging CM to diagnose and fix issues.
4. Perform server upgrades and migrations via manual or automated deployments/methods.
5. Collaborate with CISO Office to perform system security functions including determination, application, and testing of security settings.
6. Maintain proper documentation and develop / adhere to configuration management procedures.
7. Implement and manage applications on cloud-hosted platforms (ex. AWS or Google Compute).
Requirements
1. Have Bachelor Degree from reputable University with education background from Computer Science / Information Technology, Science & Technology or equivalent
2. Have 4 or more years of experiences Linux OS (Red Hat Enterprise or equivalent)
3. Experience with virtualization in VMWare. 4. Intermediate to expert in a scripting or programming language
5. Experience deploying PostgreSQL, MySQL, MongoDB, PHP, Apache, Java JBOSS/Tomcat.
6. Experience implementing CM languages ex: Openshift
7. Practical experience with development best practices, tooling, and techniques.
8. Proficiency with configuring and troubleshooting automated deployments utilizing CI/CD tools like Jenkins.
9. Experience in drafting systems and infrastructure documentation.
10. Proven experience building and deployment PaaS clusters, both onpremises and in the cloud.
11. Excellent communication skills, written and verbal, strong team player– Has experience working with global teams
12. Able to speak English actively and have very good communication & interpersonal skill.