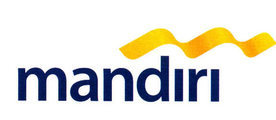 DBT03 - Interaction Designer
Description
Job Description
Your primary mission is to transform product ideas, business needs and user requirements, into intuitive mobile apps. Your grasps of User Interface pattern will be your best asset, your Visual Design acuity will be exercise. Your understanding of Fintech will grow as you immerse yourself into your role, as will your career in Indonesia's largest state-owned bank.
As an Interaction Designer, you will be collaborating with your peers within the Digital Banking Group; working alongside our UX Researchers, Product Managers, Technical Analysts, and Digital Marketing Team.
Your Core Tasks
Craft coherent, harmonious and holistic mobile appUser Interface, based on existing technical documents.
Turn over lo-fi prototypes into intuitive and beautiful products using Sketch app, and InVision.
Prepare digital assets to be delivered to developers (Digital Delivery team), using Zeplin..
Prepare the mockups you've built to be usability tested (working together with the UX Research team).
Staying abreast of UI pattern trends and looking for creative ideas and inspiration in parallel analogous worlds.
Requirements
Your Education/Professional Background, and Core Skills
Formal Education in HCI, or Graphic Design is strongly appreciated though not necessary.
Deep understanding in Google's Material Theming or Apple's iOS Human Interface Guidelines is required.
Sketch app, and Invision are your primary tools. These tools appear in your dream.
Deep understanding of information design /architecture, gestalt principles, and user psychology.
Experience working in the Creative industry is an asset (whether you've worked in a creative/advertising agency).
Experience in motion-graphic is highly appreciated. Remember Flash? Maybe you've moved-on and decided that
Previous job, or project in the fintech sector (banks, start-ups in lending/payment) is a plus!
Your General Qualifications
Experience in working with a cross-functional team or large-scale software development lifecycle, including waterfall and agile methodologies.
Thrive in highly-time sensitive environment.
Act as a product evangelist to build awareness and understanding
Familiar with scrum, and have participate in stand-ups.