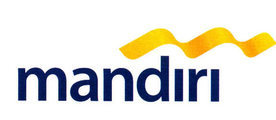 ITASP04 - Production Support - Technical Analyst OSR
Description
We are looking for Production Support Technical Analyst – Onboarding & Sales Relationship Platform Support who has :
As the application Production Support Technical Analyst you will provide application support with specific focus on the technical features of Loan Origination System, Decision Engine, Document Management, Voice Recording, Collection System, Central Liability System, Collateral Management, Sales & Relationship Platform, Onboarding System and Social Media Platform.
Function as one of the key contacts for the organization on all production issues.
Share the responsibility for application availability 24 X 7, scheduled weekend releases and do wellness checks after critical patch maintenance.
Responsible for diagnosing and resolving application issues to ensure optimal performance and usability for the various system users, providing root cause analysis with recommendations for improvements and encourage future prevention
Expected to lead the analysis of root cause factors that impact the reliability, accuracy and efficiency of assigned application.
Act as a Subject Matter Expert during other projects as required. Will work across various application development teams, database and systems specialists for additional support when required to supplement and expand their knowledge.
Perform service transition from development to support
Develop / utilize core support tools and processes to perform work while improving day-to-day practices for support team members with the goal of delivering service improvements to the business
Responsible for the creation of software operations and support related documentation.
Research and develop process improvements in dedication to continuous improvement
Requirements
General Qualifications :
Strong sense of ownership - Feeling of personal accountability for all areas directly or indirectly supporting. Should have willingness to drive people on all sides of an issue to a common understanding and then drive them toward resolution.
Communication – Should be able to clearly communicate ideas in technical or business terms with senior business leadership, leadership outside the LOB (internal or external), their peers across IT, as well as their team. Demonstrated poise, confidence and professional maturity to interface with senior-level executives.
Leadership - Assess a situation, prioritize requirements, and then go out to any IT team, including both development and infrastructure, and get support as needed.
Self-Directed - Has a strong sense of self and purpose. Understands tasks and role, and does not need daily reassurances, yet maintains an open dialogue with all of the stakeholders.
High level of written and oral communication in the English language
Able to Works under pressure and manage competing priorities
Demonstrated ability to solve problems with a sense of ownership, enthusiasm and innovation
Specific Qualifications (Skills/Certification) :
Bachelor's/Master's Degree in Computer Science, related field or Equivalent work experience
Strong Experience in Incidents Management, Problem Management, Capacity Management and Change Management which related to :

Loan Origination System
Decision Engine
Document Management
Voice Recording
Collection System
Central Liability System
Collateral Management
Sales & Relationship Platform
Onboarding System
Social Media Platform

Experience with the following technologies :

Oracle Database 11/12
SQL Server 2008-2012
PostgreSQL/EDB
WebServer (Jboss, Apache, IIS, Weblogic, Glassfish, Spring)
IBM DataStage
Windows OS
Linux OS
Documentum
Liferay
Android Studio
Microsoft Visual Studio
Eclipse
Hadoop Platform
VoiceCyber

Experience with the following programming languages :

Java
PL/SQL
.NET
HTML
CSS
PHP

Experience as UNIX/Linux System Admin is a plus
Working Experiences (min. years) :
3+ years of proven experience in systems analysis, problem management or application support
5+ years of experience in developing and/or supporting applications related to Onboarding and Sales Relationship Platform