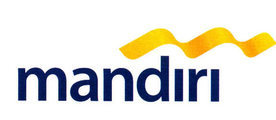 ITDTA01 - Big Data Technical Consultant - Hadoop Developer
Description
We are looking for a qualified Big Data Technical Consultant especially in Hadoop Developer who has :
Design and develop various applications involving large data sets of structured and unstructured data.
Gather and process raw data at scale (including writing scripts, calling APIs, write SQL queries, etc.).
As part of Big Data's Project team, responsible to:

Gather requirement, do software development using bank tools and framework, reviewing code written by other team member, testing and bug fixing, documentation and deployment

Ability to work as part of a team and interact effectively with others
Requirements
General Qualification :
Familiar with System Development Life Cycle (SDLC)
Possess good Algorithm and Problem Solving Ability
A Good Self Learner
Very good communication and interpersonal skill
Able to speak English actively
Team work player
Specific Qualifications (Skills/Certification) :
Have at least Bachelor Degree from reputable university with education background from Computer Science/Information Technology, Science & Technology, Mathematics/Statistic, Business Studies/Management or equivalent
Familiar in Red Hat Linux OS
Experience processing large amounts of structured and unstructured data.
Good knowledge on Hadoop Data lake operations.
Good knowledge on Spark/Impala Transformation and Actions.
Good programming knowledge to do data cleansing
Well versed in Shell Scripting, Hive Scripting.
Familiar with HDFS operations like distcp, cp, mv etc
Have experience in administering, configuring and managing Cloudera Hadoop through Cloudera Manager is preferable.
Knowledge of Apache Kafka & HBase is optional.
Knowledge in ETL Tools (Talend) is optional
Working Experiences (min. years) :
At least 4 years job experiences and had experience in Big Data as Hadoop Developer.