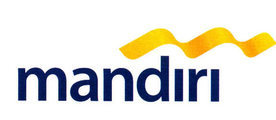 ITAPD05 - Big Data Technical Analyst
Description
We are looking for a passionate certified Big Data Technical Analyst who has:
Job Descriptions :
As part of Bank team, to define analyst and develop technical requirement for existing / improvement process in related business / technology area and related interface
Assess, analyse and control technical requirement (both software & hardware) to support Big Data Analytics Project
Collect, analyse and confirm from the relevant parties regarding the technical requirement
Create documentation of technical requirements in the form of technical specification document (TSD) and identify scope Gap between functional and technical.
Manage release of Big Data Analytics application migration
Analyse and confirm the test criteria and test cases as well as support testing and implementation
Support project manager to ensure the quality of the delivery project milestones and deliverables as per SDLC especially for those related
Requirements
General Qualifications :
Familiar with System Development Life Cycle (SDLC)
Possess good Algorithm and Problem Solving Ability
Strong Knowledge on Structured Query Language (SQL)
A Good Self Learner
Familiar and with Linux OS environment
Have experience in database (Analyst & Design & Develop), SQL, Oracle, Postgre, DB2, Teradata, etc.
Have a good ability to develop technical documentation
Have an experience on Financial Services Industry
Very good communication and interpersonal skill
Able to speak English actively
Team work player
Specific Qualifications :
Have at least Bachelor Degree from reputable university with education background from Computer Science/Information Technology, Science & Technology, Mathematics/Statistic, Business Studies/Management or equivalent
At least 3 years' experience on IT Projects (Data Warehouse Project is preferred).
At least 1 years' experience on Big Data Implementation.
Familiar in SQL Syntax
Have advance knowledge in one or some of Big Data Technologies / Applications (i.e Cloudera Hadoop, SPARKS, KAFKA, Impala, Apache HBase, Apache Kudo, Hive, Pig, HDFS, etc).
Have advance knowledge in ETL Tools for Hadoop (Talend, DataStage).
Experienced in handling Hadoop and RDBMS Database (Oracle, SQL)
Have good ability to gather business requirement in details, such as business flow, business improvement, identifying business gaps, etc.
Have good ability to develop functional and/or technical documentation.
Excellent communication and interpersonal skills.
Able to speak in English and Bahasa (actively).
Experienced in Banking or Financial Service Industry is preferred
Commit to work for twelve (12) months contract and option to extend if required
Have knowledge in Analytics programming is preferred (i.e Python, Machine Learning, etc).