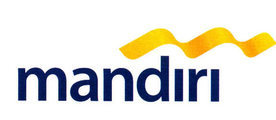 ITCISO12 - Identity & Access Management
Description
We are looking for a qualified Officer Identity & Access Management for Information Security Organisation
Job Descriptions :
Maintaining and regularly updating user account in the bank system in accordance with corporate policies.
Perform as System Administrator to Setting system and security parameters, on both system and applications
Developing and managing user IAM Self-Service, multi-factor user authentication for applications, simplified / single sign-on.
Developing and regularly updating given internal applications to consume the bank identities.
Giving recommendation related to access right policies and governance.
Ensuring access authorization and access metrics to align with change control need for the migration from development environment to production environment.
Requirements
Minimum 5 years experience in IAM operations and development
A strong working knowledge of IAM solutions
A strong working knowledge of Single sign on solutions
Having knowledge on Servers (Windows, Linux, Unix) and database (SQL, Oracle, MySQL, Postgre).
Experience with identity federation protocols such as Security Assertion Markup Language (SAML), Open Standards for Authorization (OAuth), OpenID
Strong written and verbal communication skills
Preferable : COBIT 5, CSX Fundamentals, ITIL Fundamental, ISO 27001 LA/LI, ISO 9000 Quality Management System
Minimum S1 in relevant background