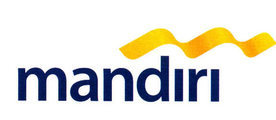 Exp. Hire - Pega Architect
Description
Exp.Hire: Pega Architect (for candidates with 6+ years experiences only)

We are looking for Technical Architect to design and delivery from technical architecture perspective (e.g. data architecture, etc).In this role, you should be an excellent communicator who is able to Work with the process owner and end-users to define application and technical requirements. Ensure that these requirements tie back to the established requirements and performance goals and that the technical direction is consistent with the Bank Mandiri's long-term strategy.
Responsibilities:
•Review and integrate all BPM initiatives' technical requirements, including scalability, performance, recoverability, security and confidentiality, maintainability, operability and availability requirements. Make all final decision regarding hardware, network products, system software, and security.
•Lead the BPM architecture analysis, design and implementation and ensure that the BPM initiatives fulfills the technical requirements.
•Obtain stakeholder buy-in for application and technical designs.
•Review application and technology architecture deliverables throughout development to ensure quality and requirement traceability.
•Ensure adherence to all technical standards by participating in quality management reviews.
Requirements
•Bachelor Degree with 6+ years of progressively responsible experience, preferably in banking/ relevant industry or technology consulting experiences.
•At least 2 years experience providing technical leadership to project resources in regards to various architecture aspects (development/ runtime/ operations/ infrastructure/ security architecture).
•Ability to interact with senior executives.
•Ability to develop technical architecture as new requirements arise.
•Ability to define architecture scope and the complete technology infrastructure environment.
•Ability to design and develop cost effective solutions that meet functional, non-functional, technical, and performance requirements.
•Ability to map customer requirements to technology capability.