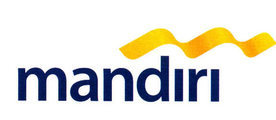 Mandiri Young Leaders 2017
Description
Mandiri Young Leaders is back!
Register now. This year competition will be different and more challenging.
Registered participant will be pre - selected to get special invitation for a one-day certified workshop.
The workshop will adopt theme around disrupting the conventional way of banking industry featuring prominent speakers. It is prepared for you to learn about design thinking and actualize it to the competition. You will also compete with Mandirian fellows.
Mandiri Young Leaders will help you learn from prominent business leaders, develop your leadership skills, build your business acumen, experience real work environment, and network with other top profile students.
Our final registration is 30th September 2017.
Requirements
Have exceptional academic and extracurricular achievements
Estimated graduation by 2018 or recently graduated
Local/International graduates (S1) and postgraduates (S2) from relevant fields of studies
CV must be in English
Fluent in English for both written and verbal communication
* Please fill Headline column with your University Full Name (University/Institute ......)