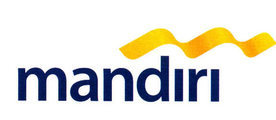 ITAPD07 - Programmer - ETL
Description
We are looking for a qualified ETL Programmer who responsible for developing ETL part of a solution as per requirements by collaborating with project owner, business partner, solution analyst and other related stakeholders.
Job Descriptions:
Collect, analyze and confirm technical requirement from project stakeholders.
Asses, analyze, and implement ETL requirements of a project.
Create data staging (re-useable) to support each application / system related.
Create data mart and data cubes based on applicable reporting format.
Create documentations of the requirements (e.g. Technical Specification Document, Data Mapping Documentation, etc.).
Analyze and confirm the test criteria and test cases, and support testing process (including interface testing).
Support project manager in technical aspects as required during project implementation period.
Support project manager to ensure the quality of the delivery of project milestones and deliverables as per SDLC especially for those related to technical aspects of the solutions
Working together with the third parties vendor regarding the data model required for each related applications
Requirements
General Qualifications:
Have at least Bachelor Degree from reputable university with education background from Computer Science/Information Technology, Science & Technology, Business Studies/Management or equivalent
Familiar with System Development Life Cycle (SDLC).
Strong knowledge on Structured Query Language (SQL).
Familiar with Linux OS environment is valuable.
Strong on logical Analysis.
A good self-learner.
Have a good ability to develop technical documentation.
Very good communication and interpersonal skill.
Teamwork player.
Able to speak in English and Bahasa (actively).
Excellent communication and interpersonal skills.
Specific Requirements:
Understand relational database concept and strong/advance in Structured Query Language (SQL).
Have experience in database (analyze, design & develop), SQL, Oracle, PostgreSQL, DB2, Teradata, etc.
Have experience (in minimum 3 projects) using ETL Tools like IBM Datastage, Informatica, MS SQL Server SSIS, Pentaho PDI, Talend or Python Scripting.
Have experience (in minimum 3 projects) of reporting application, dashboard application or business intelligence.
Understand Data-warehouse model and approach both top down and bottom up
Understand Business Intelligence (BI) concept and tool
Willing to learn the new BI Tools like Tableau. Experiences in Tableau will be advantageous.