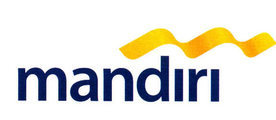 Exp. Hire - Data Warehouse Production System
Description
Exp.Hire: Team Leader – Data Warehouse Production System

We are looking for an experienced as a Team Leader – Data Warehouse Production System , please read Job Description below:

As a Team Leader of Data warehouse Production Support Team, you will be responsible for Incident and Problem resolution which related to data availability and lead a team of 3 to 5 resources.
The role also involves engaging and partnering with application development teams, as well as data management teams
Responsible to ensure all the applications under Data warehouse Production Support Team meet their required service levels
Perform service transition from development to support
Effectively perform root cause analysis of issues and report the outcome to business and Management
Develop / utilize core support tools and processes to perform work while improving day-to-day practices for support team members with the goal of delivering service improvements to the business
Coordinate and work with other related production support team
Requirements
General Qualifications :
Strong sense of ownership - Feeling of personal accountability for all areas directly or indirectly supporting. Should have willingness to drive people on all sides of an issue to a common understanding and then drive them toward resolution.
Communication – Should be able to clearly communicate ideas in technical or business terms with senior business leadership, leadership outside the LOB (internal or external), their peers across IT, as well as their team.
Leadership - Assess a situation, prioritize requirements, and then go out to any IT team, including both development and infrastructure, and get support as needed.
Self-Directed - Has a strong sense of self and purpose. Understands tasks and role, and does not need daily reassurances, yet maintains an open dialogue with all of the stakeholders.
Specific Qualifications (Skills/Certification) :
Bachelor's/Master's Degree in Computer Science, related field or Equivalent work experience
Strong Experience in Incidents Management, Problem Management, Capacity Management and Change Management which related to Data warehouse
Experience with ETL Tools: IBM Datastage, SSIS, DTS & Talend
Experience in SQL debugging skills
Experience in using BI tools such as Business Objects and/or Tableau
Experience in leading teams
Experience in Big Data & Hadoop
Experience with Teradata platform is a plus
Experience as a Linux System Admin is a plus
Working Experiences (min. years) :
8+ years of professional experience in the field of information and technology
5+ years of experience in developing and designing data warehouse applications using Oracle
3+ years of experience in data warehouse production support