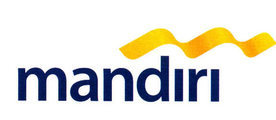 [Internal Job Posting] Mandiri Group Compensation & Benefit Officer
Description
This opening is limited for Bank Mandiri employees only (internal hiring)
Mandiri Group Compensation & Benefit Officer is responsible to conduct analysis, review, and develop compensation and benefit policy for subsidiary under Mandiri Group.
Key Responsibilities:
Develop compensation and benefit policy for Subsidiaries under Mandiri Group align with Bank Mandiri internal human capital policy.
Review compensation and benefit (basic salary, performance bonus, & benefit/facilities) practice for Directors and Division Head Level under Mandiri Group.
Ensure compensation & benefit alignment of Mandiri Group employee assignment. Review and calculate amount have to be guaranteed for employee who will be assigned to Subsidiary.
Perform Human Capital Cost (Beban Tenaga Kerja/BTK) analysis on yearly budgeting process. Calculate BTK for each Directorate across Bank Mandiri.
Conduct monthly budget monitoring and evaluation.
Requirements
Bachelor Degree in Economics, Accounting, Finance, Mathematics, Engineering, Human Resources, or any related field.
Officer Development Program (in class/OJT/PKWT) or employee with maximum 3 years experience in Bank Mandiri.
Basic MS - Excel operation skill is required. Intermediate MS-Excel is preferred
Preferred someone who strong and passionate in process, numbers and data analytics.
Have strongly interest in Human Resource field especially on Compensation and Benefit.
Fast learner and able to work independently.