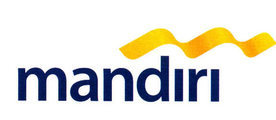 Senior Credit Officer (Vice President Level)
Description
Conducting risk assessment, risk mitigation and credit termination or credit category restructuring of Category A in four-eye principle with Business Unit.
Conducting evaluation of compliance and legal aspect in the Analytical Note, and if necessary may request opinions to the Legal Group and Compliance Group.
If necessary, conduct customer visit with Business Unit.
Working with Business Unit in conducting credit quality monitoring and advising improvement and requesting action plan to Business Unit to reduce credit risk.
Taking responsibility on the other tasks assigned by the Director of Risk Management.
Requirements
Bachelor's degree (or equivalent experience)
MBA qualification or advanced degree would be highly advantageous (or equivalent experience)
5+ years of proven experience in Risk Management & Credit Wholesale
Able to work and partner effectively with partners and Banking colleagues
Able to make decisions with a clear focus on all potential consequences
Has strong communication / presentation skills (both written & verbal)
has exceptional analytical skills: quickly assimilating new information, differentiating which facts are relevant and which are not, and taking responsibility for decisions taken
Open-minded, transparent, team-worker
Able to establish and build relationships with ease
Self-driven and self-confident, flexible and adaptable