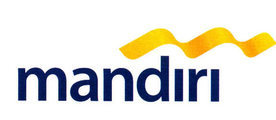 ITAPD12 - Programmer - .Net
Description
We are looking for qualified .Net Programmers who responsible for developing program/software/system as per requirements.
Job Descriptions:
Asses, analyze, and implement requirements and business processes design into computers using algorithms / logic and programming languages, in collaboration with project owner, business partner, solution analyst and other related project stakeholders.
Developing program/software/system, especially at the development stage of a project by coding with specified programming language.
Create technical documentations of a program/software/system.
Perform unit test for the developed program/software/system.
Provide support on testing software process (bug/defect fixing).
Manage and maintain versioning of the developed code/program/software.
Support the preparation of program/software deployment.
Requirements
General Qualifications:
Have at least Bachelor Degree from reputable university with education background preferably from Computer Science/Informatics Engineering/Information Technology
Have at least 4 years of experience as Programmer
Familiar with System Development Life Cycle (SDLC).
Experiences in agile SDLC will be valuable.
Strong on logical Analysis.
A good self-learner.
Have a good ability to develop technical documentation.
Very good communication and interpersonal skill.
Teamwork player.
Able to speak in English and Bahasa (actively).
Excellent communication and interpersonal skills.
Specific Requirements:
Possess software as well as database programming skill
Possess knowledge in Object Oriented Programming (OOP)
Familiar with UNIX (Linux, Solaris, etc) environment and database (Oracle, MSSQL, Postgre)
Have at least 2 to 3 years of experience in .Net (C#/VB)
Have experience in developing micro services architecture will be valuable
Familiar in designing and working with 3 Tier Architectures
Have at least 1 year experience in banking project will be valuable