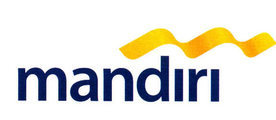 DDL18 - 01 - Backend Developer (Java/Microservices)
Description
1. Hands-on attitude for producing excellent quality of code, adhering to expected coding standards and industry best practices.
2. Support the overall application life cycle (code design, test, release and PTR support) Have 3 or more years of experience on fast-paced Java projects
3. Build and manage micro services using Spring Boot and other modern Java enterprise technologies for application development.
4. Conduct a review of user needs and define the solution.
5. Conduct unit tests to identify functions that are not running.
6. Troubleshoot and debug for improved performance and quality
7. Analysis and verification of all developments in applications made by vendors
8. Perform the testing system integration test stage and support user acceptance test
9. Coordinate with Dev Ops team for production deployment and monitoring of these services using Docker.
10. Working in an agile team of specialists and generalists
11. Provide personal opinion in determining the development strategy that is applied
12. Always up to date with the new technology trends
13. Perform daily monitoring and control of the assignments
Requirements
1. Have Bachelor Degree from reputable University with education background from Computer Science / Information Technology, Science & Technology or equivalent
2. Have 3 or more years of experience on fast-paced Java projects
3. Proficient design and development experience with Microservices Architecture.
4. Experience working in Agile development teams, processes and CI/CD environments and tooling.
5. Min 3 year experience in Object Oriented Programming.
6. Min 1 year experience in Java programming using Spring Framework (preferable Spring 4.x) and Java programming using RDMS Database.
7. Possess knowledge on the concept of JMS (Java Messaging Service)
8. Possess good Algorithm and Problem Solving Ability
9. Familiar and with Linux OS environment
10. OCAJP / OCPJP certified will be a very great advantage
11. Have experience in SQL or Oracle or DB2 Database
12. Have a good ability to develop technical documentation
13. Able to speak English actively and have very good communication & interpersonal skill
14. A good self learner, preference to working in teams, sharing knowledge and growing by listening to others feedback.