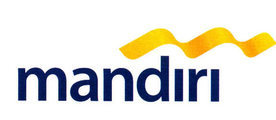 ITCISO04 - Network Security
Description
We are looking for a qualified Network Security for Information Security Organisation
Job Descriptions :
Managing maintenance and operations to the Intrusion Prevention Systems, Firewall, WAF, HSM, VPN, TLE, Encryption to comply with Security Regulations and Standards
Creating and monitoring intrusion detection and prevention activities in a timely manner through network security management dashboard to oversee the trend of attack to the bank's network.
Managing the result of intrusion detection and prevention system, determining if necessary actions needs to be taken regarding the result to align with compliance and regulatory requirements.
Creating incident management planning, reporting, and resolution regarding network security.
Requirements
Minimum 5 years experience in network security development and operations
Knowledge and experience network device, firewall product Paloalto, HSM (thales, Safenet), security devices.
Knowledge and experience in intrusion detection and prevention
Ability to interact with senior executives
Excellent written / verbal communication skillsPreferable COBIT 5, CSX Fundamentals, ITIL Fundamental, ISO 27001 LA/LI, Certified Palo Alto Network Security Engineer (PNSE), CompTIA Network +, CCNA Security
Minimum S1 with relevant background