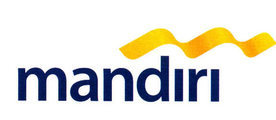 Description
We are looking for a highly qualified Legal Officer who responsible for the effective and efficient management of the Legal Department, provision of legal advisory services and ensuring effective management of legal and contractual risks.Responsible to identify legal issues and provide legal opinion and advice for senior level management on highly technical matters.




The Essentials Of The Job are
Draft and/or review legal letters, contracts and agreements and monitor legal obligations under agreements to ensure compliance, as requested.
Draft, amend, review and/or recommend modifications to the related laws and regulations governing the Company.
Advise on civil matters that could be directed to external counsel.
Assist in the formulation, implementation and/or amendment of Company policies.
Advise on statutory compliances.
Research and prepare legal opinions on various civil matters including claims for compensation against the Company.
Represent the Company at Arbitration and Public Utilities Commission hearings.
Provide sound legal advice to the Company and make recommendations to Management as necessary.
Attend special committee meetings and offer advice as required.
Requirements
An Attorney-at-Law with at least four (4) years of experience in handling legal matters
Have ability to multi-task and meet deadlines, also have ability to cope with high levels of responsibility and with confidential matters
excellent interpersonal communication at all levels (verbal and written)