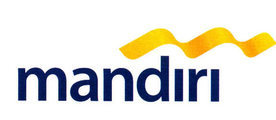 Exp. Hire - Oracle Database Administrator
Description
Exp.Hire: Oracle Database Administrator
We are looking for an experienced as a Oracle Database Administrator , please read Job Description below:

As part of application production support group, responsible for supporting Oracle server software and related products that include installing, maintaining and tuning of the Oracle clusters
Provide database expertise in all phases of SDLC
Capacity planning and timely review of database and infrastructure architecture
Maintenance of 24x7 production support on a rotation basis to ensure prompt resolution to critical database issues.
Analyze complex database problems and implement solutions and workarounds
Resolve Oracle database performance issues, database capacity issues, replication, and other distributed data issues
Perform regular database administration functions including monitoring, analysis and tuning of Oracle databases to achieve optimum performance
Define, implement, and maintain database security standards for the enterprise
Ensure compliance in related tasks with Enterprise policies and procedures
Evaluate new Oracle features and Oracle related products for the enterprise
Establish and maintain backup and recovery policies and procedures
Patch management and version control
Coordinate and work with other related production support team
Requirements
General Qualifications :
Strong sense of ownership - Feeling of personal accountability for all areas directly or indirectly supporting. Should have willingness to drive people on all sides of an issue to a common understanding and then drive them toward resolution.
Communication – Should be able to clearly communicate ideas in technical or business terms with senior business leadership, leadership outside the LOB (internal or external), their peers across IT, as well as their team.
Leadership - Assess a situation, prioritize requirements, and then go out to any IT team, including both development and infrastructure, and get support as needed.
Self-Directed - Has a strong sense of self and purpose. Understands tasks and role, and does not need daily reassurances, yet maintains an open dialogue with all of the stakeholders.
Specific Qualifications (Skills/Certification) :
Bachelor's/Master's Degree in Computer Science, related field or Equivalent work experience
Strong Experience in Incidents Management, Problem Management, Capacity Management and Change Management which related to Oracle Database
Strong experience with Oracle 12c/11g Database Administration, Database Design, upgrade & migration of databases
Strong experience in supporting multiple Production, QA, UAT and DEV databases under all flavors of UNIX and Windows environments.
Experienced in configuring and managing Oracle ASM and RDBMS instances, ASM diskgroup management, troubleshooting ASM.
Experienced in designing and implementing Backup & Recovery using UNIX, SQL scripts, RMAN, NetBackup for RAC Environment; Various type of Database recoveries like - full database, tablespace level, data file level and also point in time based on time, SCN and log sequence using RMAN and Oracle Flashback
Experienced in user's management, tablespace re-organization and block corruption repair using RMAN backup validate, SQL *Loader, Logminer and Export/Import/Data pump utilities.
Experienced in implementing HA technologies like Oracle Data Guard and Oracle RAC
Experienced in DR planning, Designing, Documentation, Implementation using Oracle RAC and Oracle Active Data Guard
Experienced in creating physical and logical standby databases, setup and manage data protection modes, perform role transitions like Switchover/Failover to physical standby database, configure Fast-Start Failover, creating and managing snapshot standby database, Oracle Active Data Guard, performing Rolling upgrades.
Experienced in oracle database Performance tuning, formulating optimization strategies based on performance, SQL Profiles, Statspack, tkprof, Explain Plan and Automatic Workload Repository (AWR).
Knowledge on Oracle Goldengate.
Experience as a Linux System Admin is a plus
5+ years of experience with data migration and database maintenance, including advanced knowledge of how to ensure high performance and availability while mitigating concurrency conflicts
5+ years of Oracle DBA experience (11g/12c) including installation, configuration, patching, upgrades, migration, advanced compression
Has Oracle Certified Professional (OCP) certification
Working Experiences (min. years) :
10+ years of Oracle experience, specifically building highly available transactional systems and/or analytical system, troubleshooting and performance tuning for PL/SQL as well as the database itself
Has Oracle Certified Expert (OCE) certification is a plus