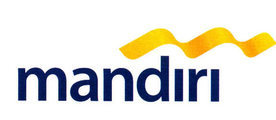 Team Leader Banking & Finance Management
Description
Leads a subsidiary management team in bankingand multi finance industry.
Lead a team to periodically analyze the financial statements of subsidiaries. Prepare a report on the results and provide inside on the financial statements of subsidiaries.
Responsible to coordinate in the regular process of reviewing the subsidiary business model.
Responsible for reviewing the performance of subsidiaries either periodically or when required.
Responsible for processing performance improvements and other corporate initiatives (capital injection, capital devastation, and other corporate action initiatives).Start from initiative proposals, proposal review analyzes to final formal presentations.
Requirements
General Qualifications:
Bachelor from reputable university / Master's degree or MBA is advantage
Past experience in a big 4 or any other role related in banking and multi finance industry.
Specific Qualifications (Skills/Certification):
Corporate Finance
Financial Statement analysis & modeling
Business Strategy
Advance Presentation skill