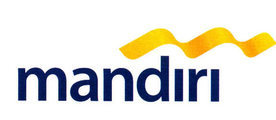 ITAPD02 - Senior Project Manager
Description
We are looking for a qualified Senior Project Manager who responsible for managing and running projects to ensure the delivery will be timely, on budget and on-target while maintaining good quality.
Job Descriptions:
Accountable for mobilizing the project delivery team, identifying appropriate resources and rolling them on to the project.
Manage projects, from initiation through delivery of agreed project scope, timescales, budget, and quality metrics to ensure expected return on investment is achieved.
Conduct periodic reviews and drive project's progress tracking, change control and project or program governance to ensure project is on track and conducts post-project reviews.
Actively manage a plan and the project risks and issues.
Ensures all project documentation is kept up to date and communicated to the relevant stakeholders on a timely basis.
Utilizes relevant Project Management and BPM (Business Process Management) methodology, tools, systems, and applications.
Develops complex Business Process Management solutions to business problems through in-depth analysis, coordination, and negotiation with key decision makers.
Requirements
General Qualifications:
Have at least Bachelor Degree from reputable university with education background from Computer Science/Information Technology, Science & Technology, Business Studies/Management or equivalent
Familiar with System Development Life Cycle (SDLC).
Experiences in agile SDLC will be valuable.
Strong on logical Analysis.
A good self-learner.
Have a good ability to develop technical documentation.
Very good communication and interpersonal skill.
Teamwork player.
Fluently speak English.
Excellent communication and interpersonal skills.
Specific Requirements:
10+ years of experience with increasing responsibility.
8+ years of project leadership experience in IT (mostly in the area of digitization and business process improvement).
Have strong experience as Project Manager delivering end-to-end project engagement on complex software development for any one of the top Indonesian banks.
Have experience in delivering projects using one or more of the following: agile and waterfall.
Good knowledge of Bank technology systems.
Knowledgeable in Business Process Modelling and developing Business Process Management (BPM) or Business Process Rules (BRE) solutions.
Excellent skills in Work Planning, Scope Management, Resource Management, Risk/Issue Management, Quality Management, and Change Management.
Ability to communicate clearly and present at the senior leadership levels.