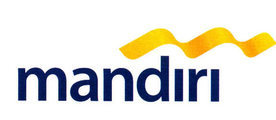 EDM01 - Data Architecture
Description
We are looking for a Data Architect to build, optimize and maintain conceptual and logical database models. For this role, you should know how to analyze system requirements and implement migration methods for existing data. with Job Description :
Senior Engineer to build, optimize and maintain conceptual and logical database models. Do strategic function on planning database structure
Develop, design, implement and govern integrated data and information in efficient manner.
Design flow data strategy which flexible and agile to speed up data processing and availability
Design and implement data acquisitions strategy, data archive and database recovery to ensure data availability for Bank Mandiri and subsidiary.
Requirements
General Qualifications :
Possess good Algorithm, Analytical thinking and Problem Solving Ability
Focus on detail
A Good Self Learner
Have a good ability to develop technical documentation
Very good communication and interpersonal skill
Able to lead team and work independently
Able to speak English actively
Familiar with System Development Life Cycle (SDLC)
Specific Qualifications :
Have Bachelor Degree from reputable University with education background from Computer Science / Information Technology, Science & Technology, Business Studies / Management or equivalent
Have more than 5 years experience in related data area. Implement various database, integration tool, reporting and analytical tools.
Familiar with data modelling tools, such as Erwin, IBM BDW, Teradata FSLDM.
In-depth understanding of database structure principles
Experience gathering and analyzing system requirements
Knowledgeable in database concept, data management and data structure.
Have experience in database (Analyst & Design & Develop), SQL, Oracle, Postgre, DB2 etc.
Working Exp. :
5 Years working experience, with 2 years on data area.
Preferred if working in Banking service or Financial Industry.