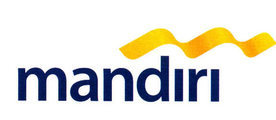 CTF01 - Team Leader / Officer Analytics Lead
Description
We are looking for a qualified Analytics Lead to organize our Analytics Function and manage our team of Analysts. Prospective candidates must possess a background from Statistics, Math, Business, Finance or equivalent with 3-4 years of hands-on experience in data analytics using SAS or R or Python. Please read Job Description below:
Lead on developing processes for effective data analysis and reporting, oversee the work of the analytics team, ensuring its accuracy.
Identify, address and work together with business unit to fulfill and establish business needs from data analytics perspective
Perform experiments or tests to form data-driven conclusions to business challenges
Produce understandable and actionable recommendations, insights and reports based on deep-dive analytics on factual data
Keep up on data industry trends, advising organizational leaders when changes need to be made
Requirements
Have at least Bachelor Degree from reputable university , preferably majoring in Statistics, Math, Business, Finance or equivalent
3-4 years of work experience in analytics or business development field
Maximum age limit is 40 (Team Leader) / 35 (Officer) years old
Knowledge of SAS or R or Python is a must
Ability to think outside the box on any business problems statements
Strong presentation skills (including preparing creative presentation material)
An analytical mind and inclination for problem-solving, enthusiast with numbers, and finding patterns
Excellent communication and ability to work with cross functional units (Business, IT, Ops, Risk, & Compliance)
Eagerness to learn new thing is very important
Able to speak fluently in English and Bahasa.
Knowledge of banking industry is preferred.
Good to have Qualifications :
Ability to breakdown complex problems into several simple problems
Ability to come up with "Practical" solution and easily monitoring outcomes