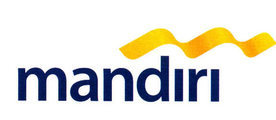 DDL18 - 03 - Scrum Master
Description
1. Mentoring and coaching Scrum team to instill agile values and principles and lead by example
2. Facilitating productivity by removing impediments team will encounter, mediating through conflicts, helping team to make decisions and adhering to continues improvement principles
3. Supporting and educating Product Owner, especially with respect to grooming and maintaining the product backlog
4. Keeping Scrum process on track and passing it to the team as selforganization matures
5. Helping team adhere to the best engineering practices and makes sure everybody understand technical debt concept
6. Leveraging data to measuring & monitoring progress
7. Ensure agile/Scrum concepts and principles are adhered to, should be able to be a voice of reason and authority
Requirements
1. Have Bachelor Degree from reputable University with education background from Computer Science / Information Technology, Science & Technology or equivalent
2. Have 4 or more years of experiences as Scrum Master in IT industry
3. Experience creating release plans using agile best practices.
4. Experience using Agile Tools to manage backlog and track iterations, experience with Jira is required.
5. JIRA Administration Expertise
6. Must have strong understanding of the software development life cycle and have a proven track record as the Scrum Master for multiple teams delivering complex technical projects.
7. Ability to coach and provide direction to team in the initial stages of adopting scrum methodologies.
8. Software development background is a plus
9. Excellent communication skills, written and verbal, strong team player– Has experience working with global teams
10. Able to speak English actively and have very good communication & interpersonal skill
11. Understanding of modern software development practices: continuous integration, continuous delivery, Lean methodologies.