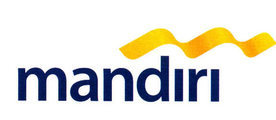 DDL18 - 02 - Frontend Developer (Android/iOS)
Description
1. Hands-on attitude for producing excellent quality of code, adhering to expected coding standards and industry best practices.
2. Designing and developing advanced applications for the Android/IOS platform
3. Unit-testing code for robustness, including edge cases, usability, and general reliability
4. Bug fixing and optimizing components for maximum application performances
5. Translate designs and wireframes into high quality code.
6. Collaborate with back-end developers and UI/UX team to improve usability.
7. Collaborate with cross-functional teams to define, design, and ship new features.
8. Ensure high quality graphic standards and brand consistency
9. Integrate backend API request and response to frontend event.
10. Working in an agile team of specialists and generalists.
11. Provide personal opinion in determining the development strategy that is applied
12. Always up to date with the new technology trends
13. Perform daily monitoring and control of the assignments
Requirements
1. Have Bachelor Degree from reputable University with education background from Computer Science / Information Technology, Science & Technology or equivalent
2. Have 3 or more years of experiences as front-end application developer in Android/iOS Platform.
3. Familiarity with Agile development teams, processes and CI/CD environments and tooling.
4. Experience with JavaScript, CSS and jQuery and third partly libraries & APIs.
5. Understanding of layout aesthetics, general mobile landscape, architectures, trends, and emerging technologies.
6. For iOS : Experience working with iOS frameworks such as Core Data, Core Animation, Core Graphics and Core Text For Android : Experience with Android SDK
7. Possess good Algorithm and Problem Solving Ability
8. Have a good ability to develop functional & technical documentation
9. Able to speak English. actively and have very good communication & interpersonal skill.
10. A good self learner, preference to working in teams, sharing knowledge and growing by listening to others feedback.