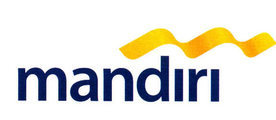 TBWP02 - Senior Manager Cash Management
Description
We're looking for Senior Manager Cash Management with this Job Descriptions :
Initiating and planning the development of new products as well as implementation and delivery.
Developing business strategies and defining development initiatives to position our products.
Working with various touch-points in the Bank to enhance existing products or to develop new products, based on customer needs, competitor benchmarking, and market research.
Engage with sales & clients to develop a clear product roadmap for product enhancement
Assist the sales team in providing solutions to customers related to cash management solution
Working closely with Product Development, IT and Operations to define product requirements and ensure the integrity of final-delivered solutions, processes and documentation.
Monitor cash management system development project to ensure that the project have a good quality and be delivered on time
Requirements
General Qualifications :
A Good Self Learner
Very good communication and interpersonal skill
Able to speak English actively
Able to work in team
Able to work with cross-functional teams.
Have a good ability to develop business requirement document
Have strong analytical capabilities coupled with the ability to identify and solve issues.
Have great attention to details and results-driven approach
Specific Qualifications :
Minimum Bachelor's degree
Have more than 5 years in Banking and 3 years experiences as Product Manager Cash Management or Implementor of Cash Management Product
Knowledge of Cash Management business, especially with respect to electronic banking products would be an advantage.
Execution-oriented self-starter who likes to take initiative, and can deliver to challenging timelines
Flexibility to multi-task and manage different transactions and situations simultaneously
Working Exp. :
Preferred if working in Banking service or Financial Industry.