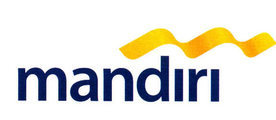 IT Project Management Office Head
Description
Responsible for establishing and running the Project Management Office with the objective of ensuring all projects are delivered using a 'best-practice' Project Delivery Approach and are delivered within the agreed scope, time, cost and quality.
This role will be three fold, firstly overseeing the portfolio of organisational projects, providing expert knowledge and support and monitoring progress and reporting on the portfolio status. Secondly managing projects/programmes directly. Finally, the development, introduction and on-going iteration of the organisation's Project Delivery Approach.
Defining and updating the project management processes, standards and governance of IT Projects
The role is expected to provide strong leadership in a matrix environment to promote best practices in managing interrelated projects and programmes to ensure successful delivery. This role will also ensure project resources have the correct toolsets and processes in place and that all relevant staff are trained and equipped to deliver successfully.
Strong project or programme management and excellent organisational skills are fundamental, as is the ability to liaise with people at all levels of the organisation
Liaise with Human Capital Division in fulfilling IT resources.
Liaise with Strategy Performance Division in managing IT Key Performance Indicator (KPI).
Manage external communication related to IT such as reporting to regulators and preparing presentation materials for IT Director.
Requirements
Have at least Bachelor Degree from reputable university with education background from Computer Science/Information Technology, Science & Technology, Business Studies/Management or equivalent.
Have certification of Project Management Professional (PMP). The candidate must proof the certification is still valid. Actively involved in PMP forum will be a plus.
At least 10 years working experience as a Project Manager. Preferably with experiences handling complex project related to core banking, payment system, and electronic channels.
At least 2 years working experience as a Project Management Office Manager.
Have capability to follow up and enforce related parties to ensure the tasks are completed on scope, on time, on budget.
Have experiences in conducting issue management and escalation especially to project steering committee and/or Board of Directors.
Have experiences in providing proper project reporting to any related parties in the project the organization
Have excellent understanding on project management practices and development methodology. Understanding of conventional methodology such as waterfall methodology is a must and experiences in agile methodology will be a plus.
Have good understanding of Key Performance Indicator (KPI) using Balanced Scorecard
Excellent communication and interpersonal skills
Have a good command in English and Bahasa (actively)