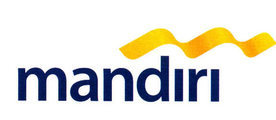 Exp. Hire - Senior Programmer/ Developer
Description
We are looking for an experienced Back-end developer to join our IT team. You will be responsible for the server side of our web applications. If you have excellent programming skills and a passion for developing applications or improving existing ones, we would like to meet you.
Job Descriptions :
Develop Application/Services as a part of the project
Assess and analyse technical requirement to support the above projects.
Collect, analyze and confirm from the relevant parties regarding the technical requirements
Create documentation of technical requirements in the form of Technical Specification Document (TSD)
Perform unit testing for the developed application
Analyze and confirm the test criteria and test cases as well as supporting the implementation of the testing (including testing interface)
Support project manager to ensure the quality of the delivery of project milestones and deliverables as per SDLC especially for those related to technical aspects of the solutions
Requirements
Familiar with System Development Life Cycle (SDLC)
Portfolio Program/Application/Website/Mobile Apps
Possess good Algorithm and Problem Solving Ability
A Good Self Learner
Familiar and with Linux OS environment
Have experience in database (Analyst & Design & Develop), SQL, Oracle, Postgre, DB2, etc.
Have a good ability to develop technical documentation
Very good communication and interpersonal skill
Able to speak English actively
Team work player
Specific Requirements :
Have more than 3 years experiences as Programmer
Min 3 year experience in Object Oriented Programming (OOP)
Min 3 year experience in Java (version 7 or later) /socket programming/ Visual.net/PHP/C ++/C#
Min 1 year experience in Java programming using Spring Framework (preferable Spring 4.x)
Min 1 year experience in Java programming using RDBMS Database
Possess knowledge on the concept of JMS (Java Messaging Service)
Upload your photo
Please provide an image in PNG, JPG or JPEG format.