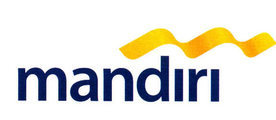 LEAD AUDITOR - Audit IT Infrastructure & Network
Description
We are looking for high talented candidate for IT Auditor. This position will report to VP IT Audit Manager, and responsible for reviewing and appraising the effectiveness, efficiency and adequacy of the information systems controls and procedures as well as making practical and value-added recommendations to mitigate the risks, prepare audit reports and following up on the implementation of audit recommendations.
In addition, this position will conduct reviews over data centers, networks, operating systems, and key IT control processes, weaknesses and propose practical and value-added recommendations.

Specific areas of focus within the Infrastructure & Network IT Audit team portfolio include:

Data center environmental and physical security controls
IT operations, including service availability management, system monitoring and batch processing
Change, problem & incident management
Business continuity management
Capacity management for IT infrastructure and network
IT asset management and inventories
Platform engineering and support for core banking, midrange and distributed platforms, including configuration, build, vulnerability and patch management
IT governance, including strategic design, executive reporting and process management
Data storage and transmission management
Server virtualization
IT end-user support services and tools, including work-station, messaging and mobile technologies
Infrastructure and supporting technology, such as intranet, mail exchange, active directory, proxy, anti virus, and VOIP
As a Lead Auditor on the Audit IT Infrastructure & Network team you will play an important and dynamic role in building high-performing teams, connecting with our business partners and regulators, and executing the audit plan.
You will monitor the business to identify key emerging risks, and will also support team member development and engagement.
Responsibilities:

Prepare individual audit plan, audit programs, working paper, and audit report based on defined audit assignment.
Supervise and perform field audit, especially in assessing risk & controls for information systems audit universe, including application systems, operating systems, database, IT system infrastructure, storage, as well as IT-related physical environmental
Perform compliance-based audit according to IT general controls program and regulatory specific requirements (Central Bank of Indonesia and Otoritas Jasa Keuangan)
Provide advisory/consultation services for clients / auditee in information systems risks, as well as providing value-added IT improvements
Perform monitoring and adequacy of the implementation of previous audit recommendation on regular basis
Manage teams and assignments
Provide performance feedback and coaching to less experienced auditors
Requirements
General Requirements
Undergraduate/Graduate degree from reputable university
Relevant fields of studies such as information systems, computer science, or information technology related studies
Minimum of Grade Point Average (GPA) 3.00 or equivalent
Maximum age of 40 years old
Fluency in English
Required Qualifications
9+ years of information systems (information technology) operational, strategy and/or auditing experience in large & complex IT environments
Good understanding in IT-related banking regulatory requirements, i.e. PBI/SE BI and POJK/SE OJK
Strong analytical, written communication, interpersonal, and presentation skills
Able to work well with people at all levels of the organization
Leadership experience in managing teams and projects
Desired Qualifications
Certified in information system auditing, i.e. CISA
Understand general banking application systems and infrastructure, i.e. core systems, internet banking, mobile banking, ATM, etc
Strong understanding and demonstrated experience using IT control methodologies and standards, including knowledge of some of the following industry frameworks: CoBIT, ISO/IEC, ITIL, NIST, PMI-PMBOK, PCI-DSS
Demonstrates knowledge in one or more critical areas of technology including operating systems, data centers, and network technologies (routers, switches, firewalls)
Proficient with a broad knowledge in the following information technology processes: application development, production management, information security and data governance
Audit experience at a financial institution or accounting firm (having work experience with Big-4 accounting firms will be an advantage)
Experience designing, integrating and managing complex infrastructure solutions
Experience building enterprise architecture roadmap
Experience in the following areas: cloud computing virtualization, middleware messaging, web security tools, and database management systems (Oracle, Sybase, DB2, MS SQL)
Upload your photo
Please provide an image in PNG, JPG or JPEG format.