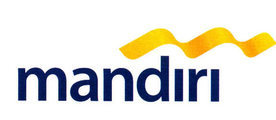 ITCISO08 - Security Asessment Services
Description
We are looking for a qualified Security Assessments Services Personnel for Information Security Organisation to implement and maintain our security systems.
Job Descriptions :
Identifying and measuring the security risk to the Bank's information assets and information processing facilities.
Designing and managing a comprehensive testing program embedded into the Systems/Software Development Life Cycle (SDLC) that evaluates security vulnerabilities during code development and in primary dependent systems.
Managing and implementing penetration testing to evaluate the security controls and vulnerabilities in the system.
Evaluating and creating report regarding SDLC output (Penetration Testing and Vulnerability Assessment)
Managing and coordinating the activities of 3rd parties who are providing security capabilities.
Performing 3rd party information risk assessments as necessary.
Creating risk log from risk assessment result for risk register
Requirements
Minimum 5 years experience in security assessment & reviews in global financial organizations
Strong working knowledge of penetration testing, vulnerability assessment, and source code review
Experience with secure SDLC
Experience with Vendor Assessment
Expert knowledge of IT security technology (e.g., firewall, IPS, key management, antivirus, patch management, end point protection)
Strong working knowledge of industry frameworks (e.g., ISO 27002, NIST Cyber Security Framework, OWASP)
Preferable CSX Fundamentals, COBIT 5, ITIL Fundamental, ISO 27001 LA/LI, ISO 9000 Quality Management System, TOGAF 9.1, Systems Security Certified Practitioner (SSCP), Certified Information Systems Auditor (CISA), Certified Ethical Hacker (CEH)
Ability to interact with senior executives
Excellent written / verbal communication skills
minimum S1 with relevant background
Upload your photo
Please provide an image in PNG, JPG or JPEG format.