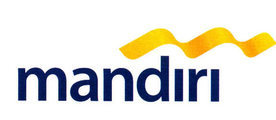 Exp. Hire - Learning Facilitator Digital Banking, IT & Support
Description
We are looking for a passionate and qualified Learning Facilitator who responsible for designing and delivering people development program.
Please read Job Description below :
Manage good relationship with working units in Bank Mandiri and external parties in relation with people development
Identify and analyze people development requirement
Build people development plan/framework/program, including its relevant trainings & certifications
Communicate people development plan/framework/program to stakeholders
Facilitate training executed by internal trainer or external trainer. If required, be a Trainer to deliver training module
Monitor execution of people development program
Requirements
General Qualifications :
Graduates (S1)
Have experiences in designing and developing training curriculums and modules
Have experiences in delivering training as a Trainer/Facilitator
Good skill in making report and presentation materials
Have ability to do multi-tasking jobs
Have determination to meeting deadlines
Presentable and good communication skills
Good interpersonal communication (verbal and written)
Fluent in English
Specific Qualifications (Skills/Certification) :
Learning Need Analysis
Learning Curriculum Design
Module Development
Learning Solution & Delivery
Working Experiences (min. years) :
4+ years of experience training delivery as a Trainer/Facilitator
Upload your photo
Please provide an image in PNG, JPG or JPEG format.